Second sport of the Aveyron in terms of licensees, after football, the keel of eight is a local sport that you must discover absolutely when you come to visit us!
It is about skill sport where the pitcher has to send a ball that can weigh from 4 to 6 kg on a keel (called the player keel) which has to make fall the other pins being a little further away.
The game takes place on 9 shots spread over 5 different distances: 1 meter (1 shot), then 5 meters (2 shots), then 10 meters (3 shots), then 15 meters (2 shots), and finally 20 meters (1 shot) stroke.
Sport became official from 1912, it has since crossed the borders of the department and we can thus find clubs in Montpellier, Toulouse and even two on Paris!
- Anglars-Saint-Felix: bi-cross track, picnic table, multisport field and petanque field at Pautussac, Aubignac and Bruel d'Anglars.
- Auzits: free tennis court, petanque ground at the Planque d'Auzits and Rulhe place of the village hall.
- Belcastel: 7 picnic tables on the banks of the Aveyron.
- Bournazel: 3 picnic tables on the Place du Foirail and free tennis court.
- Escandolières: petanque, picnic tables with playground for children at Puech du Vent. Orientation table with picnic table at Puech de Cavecombe between Lestrade Haute and Les Minades (Escandolières).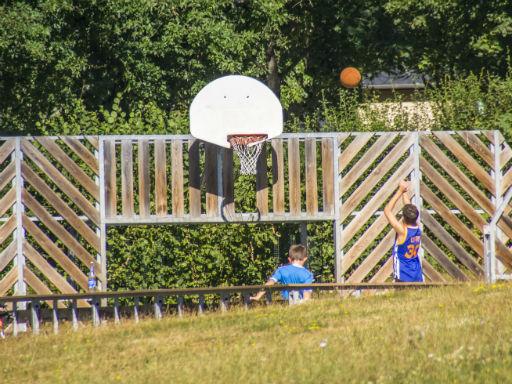 - Goutrens: Orientation tables and picnic tables from the points of view of the Croix de Bel and Cassagnes-Comtaux.
- Mayran: football field, bi-cross track and petanque court at the Janenques.
- Rignac: La Peyrade park with lake, health trail, playground for children, two tennis courts (payment at the tourist office in July and August), municipal swimming pool, picnic tables, multisport field, skatepark. Playground: bowling and petanque behind the village hall. Park and playground at the pond (avenue de l'étang).
Respect des consignes sanitaires - COVID19
Salles-la-Source
More
Najac
Telephone : +330565297394
More
Réserver
Bournazel
Telephone : +330565644109
More